Sailing & Freediving Live-Aboard
May 17, 2022 @ 10:00 am

-

May 22, 2022 @ 10:00 am

$1499.00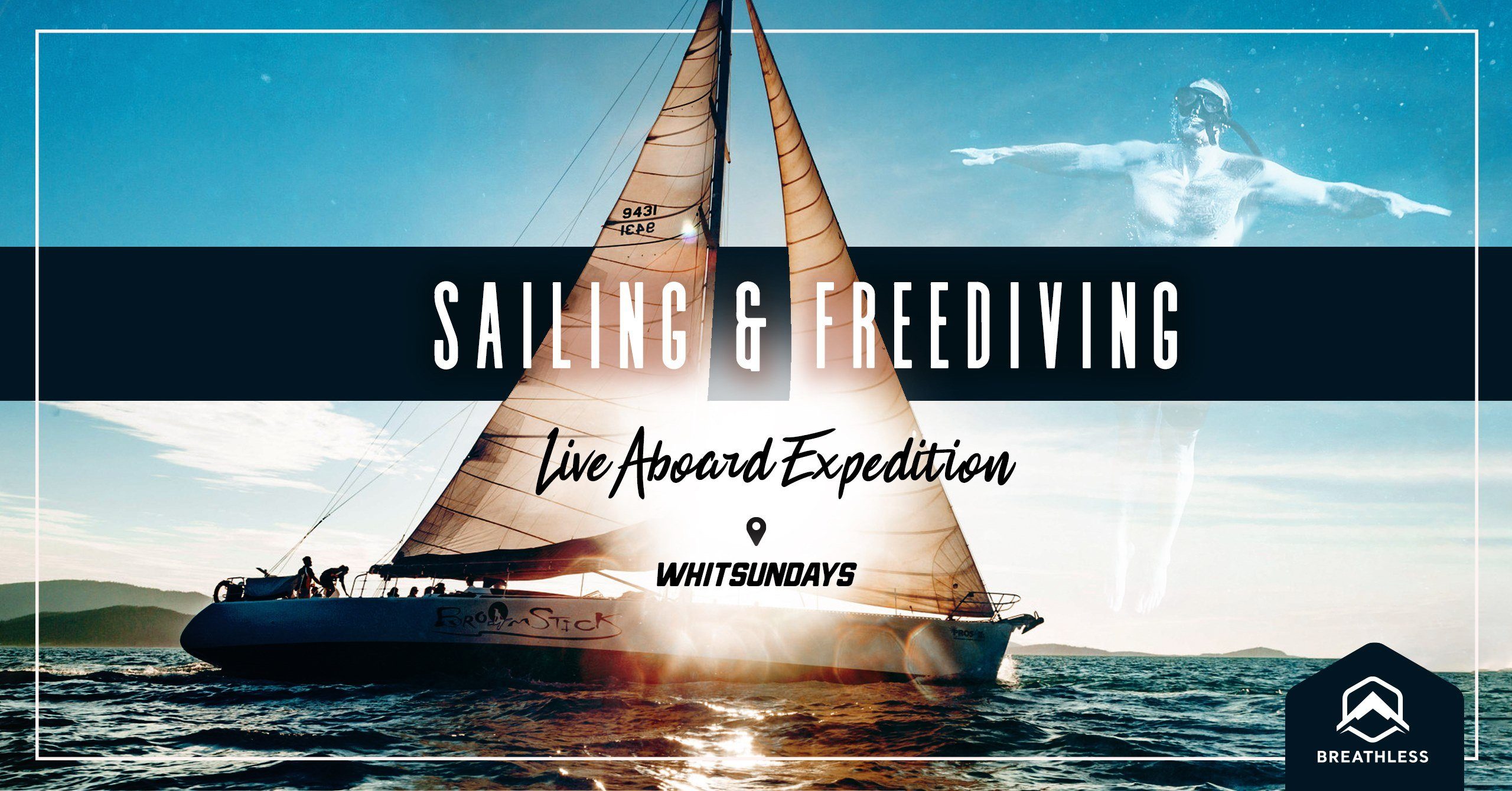 "Get Ready to Master The Fine Art of Sailing,
Freediving & Breathwork in One All-Inclusive Luxurious Adventure of a Lifetime"
Dive Into The Warm Tropical Waters off the Whitsunday Islands &
Discover a Magical Underwater World Unlike Any Other!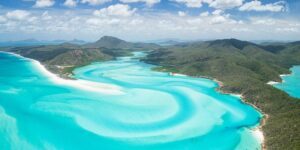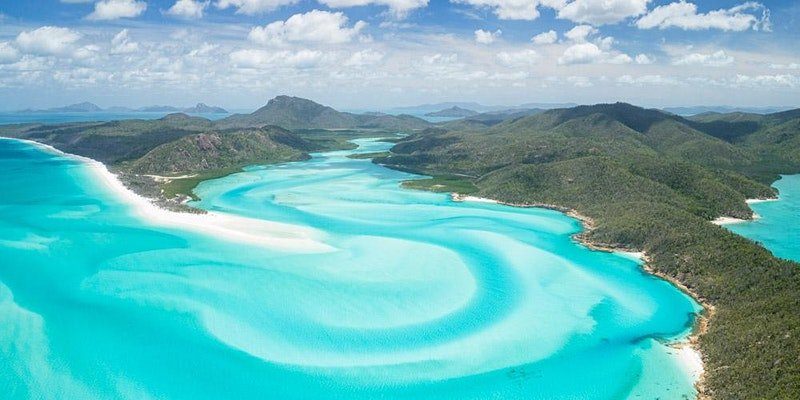 * No Experience Required! Anyone Can Join! Make It Your Dream Holiday! *
We're Setting Sail on May 17, 2022, at 10:00 a.m.
(For 5 Sunny Days + 5 Starlit Nights)
Explore Colorful Coral Reefs, Watch Beautiful Marine
Life & Enjoy a Taste of Luxury + Healthy Meals
What's not to love?
During this 5-day, 5-night luxurious adventure, you'll not only learn how
to master the art of sailing, freediving and breathwork – but you'll experience so much more.
You'll be able to dive into the depths of the warm tropical waters that surround the Whitsunday Islands to witness beautiful marine creatures, stunning coral reefs, check out hidden swim throughs and must-see overhangs.
But your adventure won't stop there…
Since this is an all-inclusive retreat and expedition, you'll get 100% personalized coaching, guidance, and the attention you need based on your own skill levels when it comes to sailing, freediving and breathwork.
Not only will you be able to freedive to depths of 10 to 40m with clear visibility, but you'll also have plenty of time to snorkel and explore at your own pace as well.
Check out iconic coves. Paddle around beautiful blue bays…
And take dives each day that will progressively take you deeper into the depths of the crystal-clear waters off the Whitsunday Islands.
Everything you'll need including instruction, guidance, support, healthy meals + snacks, breathwork instruction and more will be personally provided.
Here's what a typical day on this adventure might be like for you…
Do some early morning breathwork + stretching as the sun peeks over the horizon
Venture out on a paddleboard and do some yoga postures to get your body moving
Come back in and enjoy a fresh breakfast to get your day started on the right foot
Sail to the first freedive location of the morning and enjoy Freedive Session #1
After the session, take a quick nap, read, or just relax as you enjoy the luxurious boat
Enjoy a freshly prepared lunch that will be sure to satisfy your biggest appetite
After lunch, explore an island, do some snorkeling, or take some private time for you
Take another deep dive thanks to Freedive Session #2
Finish off your exciting day with a sunset swim, a healthy dinner, a movie, or meditation
6 Huge Reasons Why Our Popular Freediving, Sailing &
Breathwork Expedition Is In Such High Demand
Reason #1: A Holistic Approach to Freediving
We take a completely holistic and natural approach to freediving that works. Part of this process includes your opportunity to learn specific yoga and breathwork techniques that'll help you not only connect deeper with your true self, but also the ocean around you. These are actionable tools that can be used for a lifetime.
Reason #2: Friendly + Experienced Hosts
During this expedition you'll be guided by friendly and experienced facilitators who are passionate about what they do and teach. Not only do both have backgrounds as culinary chefs, but they're also expert teachers when it comes to teaching Freediving, Sailing and most of all – helping people connect to the magical underwater world in a rewarding and meaningful way.
Reason #3: Experience 5 Full Days of Luxury
What really separates this expedition from all the others is not only the high level of expertise and instruction, but also the elite level of luxury that you'll experience firsthand. You'll sail the majestic and tropical warm waters aboard our stunning "Lagoon 450" Catamaran, which offers creature comfort on a whole new level of ahhmazing!
Reason #4: Always 100% Mind/Body Focused
Not only will this expedition be a rich external experience, but it'll also be focused on ensuring that your own internal mind + body experience is just as life-transforming as well. You'll shed unwanted tension and stress. Connect with a deeper sense of self and Mother Nature. And most of all, leave feeling fully revitalized and ready to conquer the world.
Reason #5: A Deeply Connected Community
You'll become more than just another expedition member. You'll have the opportunity to connect with a friendly and supportive community that you'll consider to be like extended family. It's this special bond and personal connection that will amplify your entire experience.
Reason #6: Rare & Exclusive Bonus Offers
Not only will this expedition spill over the rim with amazing adventures that you'll remember for a lifetime, but it'll come complete with several rare and exclusive bonus offers from Breathless as well. You'll receive advanced access to our popular online courses that cover both Freediving and the art of Breathwork before the expedition retreat to help you be fully prepared.
Here's Everything You'll Personally Receive During This
Breathtaking Retreat + Expedition of a Lifetime
A 100% Personalized Pool Training Workshop
Twin-Share Accommodation Aboard Our Luxurious Catamaran – The Lagoon 450
All Healthy Meals and Snacks Included (Made Fresh by the Crew)
Fully Guided Training Dives + Supportive Instructors
Access to Paddleboards and Other Related Equipment
Access to Professional Freediving Equipment
Fully Guided Freediving & Breathwork Workshops
Freediving Certification (Levels: 1,2 or Master PADI)
A Skipper
Reserve Your Spot Right Now Before It's Too Late!
(This Retreat Is Limited to 8 People Only)
To book your spot for this all-inclusive sailing + freediving + breathwork expedition, click on the "Get Tickets" button below to place your secure order for one payment of only $1599
The Lagoon 450
The Lagoon 450 is designed to meet the needs of sailors whose first concern is comfort and space,
without sacrificing the pleasures of pure sailing.
 It has four double cabins with 4 ensuites and can sleep up to 10 people.