MEN'S Expedition – Heart of Winter
June 18 @ 1:00 pm

-

June 23 @ 12:30 pm

$1529781899.03
"One of the first conditions of happiness is that the link between Man and Nature shall not be broken." Leo Tolstoy
About this event
WHY SHOULD I COME ALONG?
Conquer more than just a mountain.
Over the weekend, you will experience advanced breathwork sessions, informative workshops, guided meditations, stimulating discussions and of course, cold water immersion. Your local alpine guides will be on hand to help guide you through and gain a unique insight into the beauty that is the Snowy Mountains. Swim in pristine glacial rivers, summit one of Australia's highest peaks in minimal clothing and reach your highest potential during this unique weekend adventure.
We will be there to guide and support you every step of the way.
To help you make this your own journey.
To allow you the space and provide you with the tools to tap into your inner superhuman.
No matter what your fitness level is, no matter what you're looking to get out of this time away, you will leave armed with the knowledge and daily practices to enhance your mental, emotional and physical wellness and embrace your true full potential.
BREATHLESS EXPEDITIONS – SYDNEY MORNING HERALD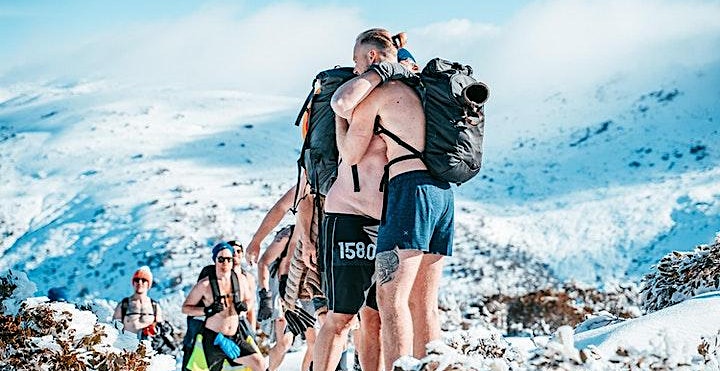 John Donne once wrote "No man is an island".
Yet why do so many men feel alone?
Unable to share in how they experience their relationship to family, partners, work, social life, other men and themselves, being a man in modern society is full on.
There's so much pressure to be a bloke, to be tough, to be strong, to not lose face, to keep a stiff upper lip and all the other trappings that machismo and perceived masculinity bring.
Yet at the same time, we're told we need to open up more, to show our vulnerable side, to be gentler, softer, more understanding.
Yet we can't be seen to be weak or afraid.
So many conflicting messages and zero space to pause, take stock and reconnect to who we really are at our essence.
It's no wonder men's mental health is at an all time low.
On our Men's Retreat, we enable men to take a look at what's going on for them in a safe and positive environment.
Sitting around all day waiting for pearls of wisdom to fall from the sky is not what we do. Men just don't work that way. Our retreats are action based. We get up, we get out, we get stuck in, we don't hold back and we support each other the whole way.
Nothing gets you back into your body and focusing on what really matters than standing in the snow in the dark in your swim shorts, having just swum in a frozen lake with the long hike back to camp ahead.
It's okay to ask for help tying your shoelaces or putting your socks on because you can't feel your fingers. It's okay to want to give up when the path ahead is a blizzard. It's okay to say I need a hug and a cup of cacao now. We're all in it together and together, we can do anything.
Getting outdoors, taking on the elements together, supporting one another through challenges and setbacks, laughing (a lot), sharing stories, good food and enjoying the pure simplicity of camaraderie.
It isn't rocket science. But it works.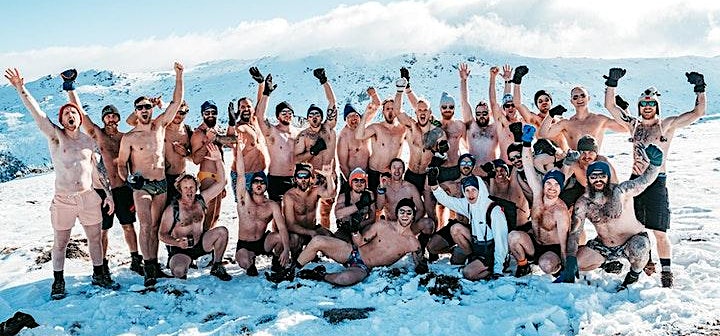 "This weekend was the culmination of a long time of not trusting myself. As a man, a leader, a lover, a brother, a son, as part of a whole. I could never fully comprehend the level of stress, unease and disconnect I felt within myself as a result of not facing this void until I got to stand with these men by my side and finally, dared to feel. Feel seen, safe, understood, supported, like those around me have my back and that I'm not alone. Endless smiles, setback, moments of pure joy and tears as we marched under the moonlight, spoke our truth and howled the cold away in the heart of winter."
– Johannes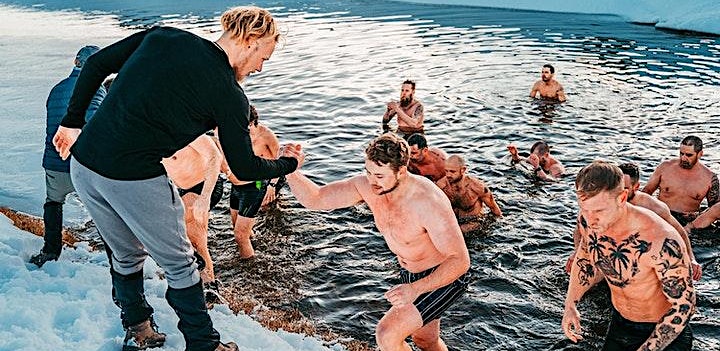 WHAT'S INCLUDED?
The retreat is all inclusive.
All you need to do is buy a ticket and get yourself to the mountains.
We'll take care of everything else.
4 days and 3 nights of retreat content and practices
Private Chalet accommodation with swimming pool & spa facilities
All meals within the retreat itinerary
Snow hiking equipment
SCHEDULE OUTLINE
– Each day will include a snowshoeing expedition.
– Daily Breath-work exercises with live music performances.
– Team building activities & challenges in wild nature.
– Summit a mountain in minimal clothing.
– Swim in frozen waterways.
We have so many exciting and beautiful activities in store, that we can't wait to share this weekend with you and see the journey you take not only during the days we spend together, but as a part of the community moving forward.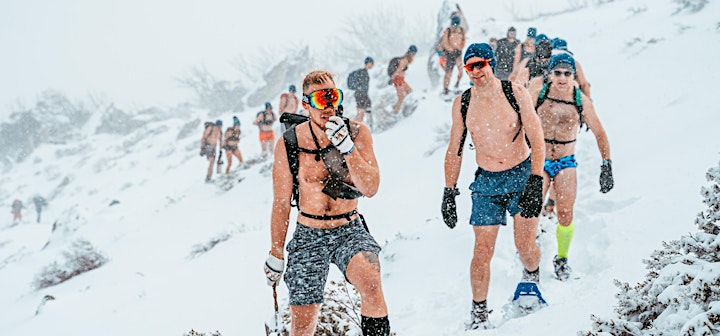 CAN ANYONE COME ALONG?
While all activities require a basic level of fitness, you don't need to be an elite athlete to take part. We all take each activity at our own pace and no one will be left behind. No previous experience or training is required.
WHAT'S THE COST?
$1499* Twin share
$1799* Single Room
Due to the nature of this unique event, places are limited so be sure to grab your ticket ASAP as previous expeditions tend to sell out in advance.
We are committed to ensuring everyone who wants to attend has access to these expeditions, so if you have questions or need assistance around payment plans, we are here to help. Please get in touch with us directly and we'll do our best to help you out.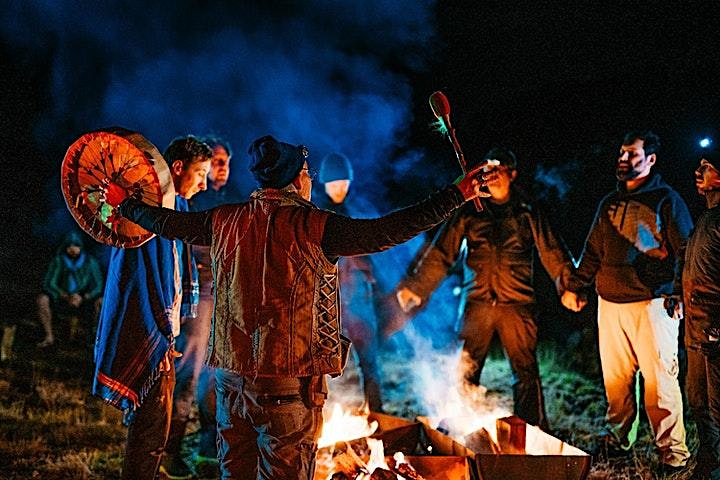 "Fantastic experience. Great to see a bunch of men helping each other with health issues, problems and everything in a constructive, helpful and supportive manner. All expertly facilitated by Johannes and team. I can highly recommend a Breathless Retreat." Rodney Trower
"Personally, the highlights were all encompassing. Integrating physical and psychological challenges with deep supported emotional work and collective sharing in a literal fairy tale landscape. This type of experience is extremely rare. I'd recommend it for anyone." James D R Mc
"This retreat offers a remarkable, unique and life changing experience. Bring an open mind. What you might think is a physical challenge is actually an emotional journey and a mental health and growth opportunity. It was also so very gratifying to see the effect this weekend had on my fellow participants." Matt Ellingston
"The Breathless Men's Retreat is one of those things you have to do once in your life. It helped me get back in touch with my sense of adventure and I have felt the effects rippled throughout every area of my life. Thank you, Johannes and the entire team, for your support and guidance. I can't wait to get back on that mountain." Nathan Meola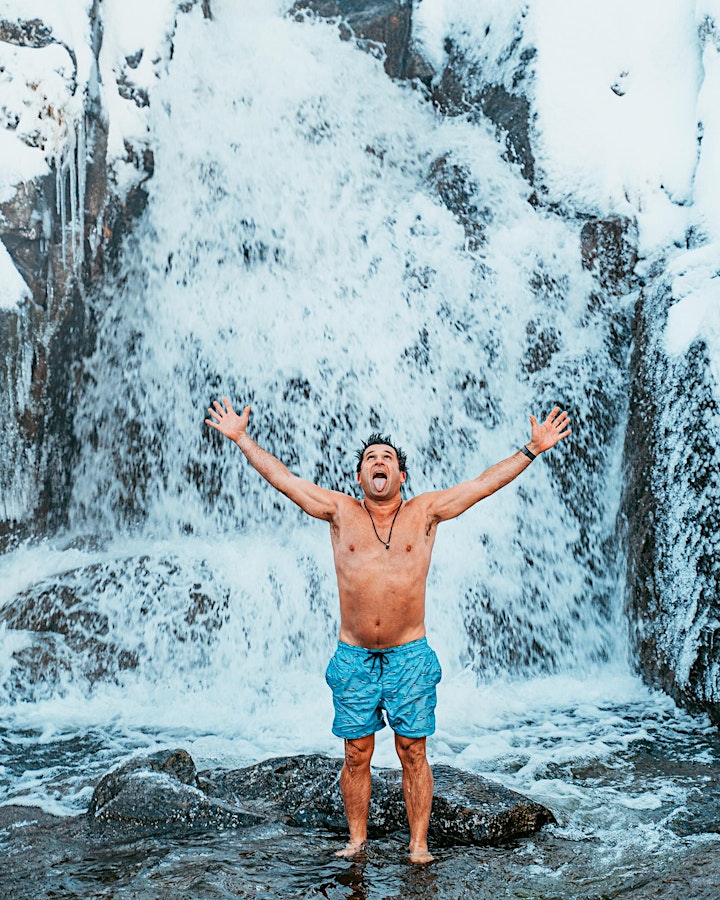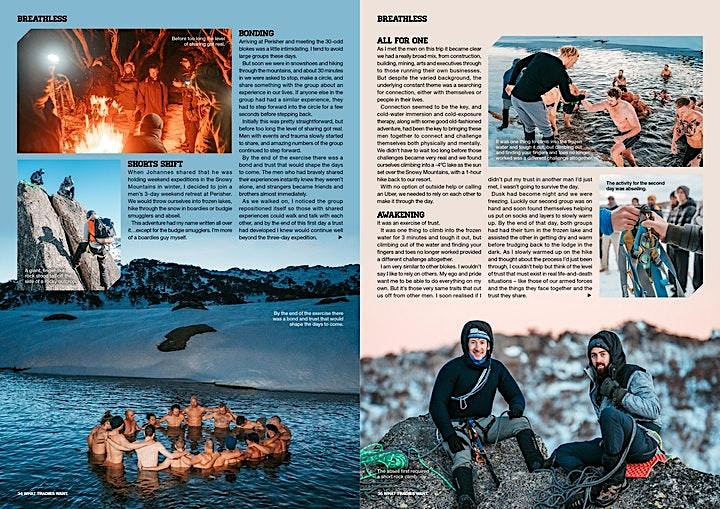 https://vimeo.com/458422947