Breathless Expeditions – The Snowy Mountains
June 4 @ 2:00 pm
$1635.28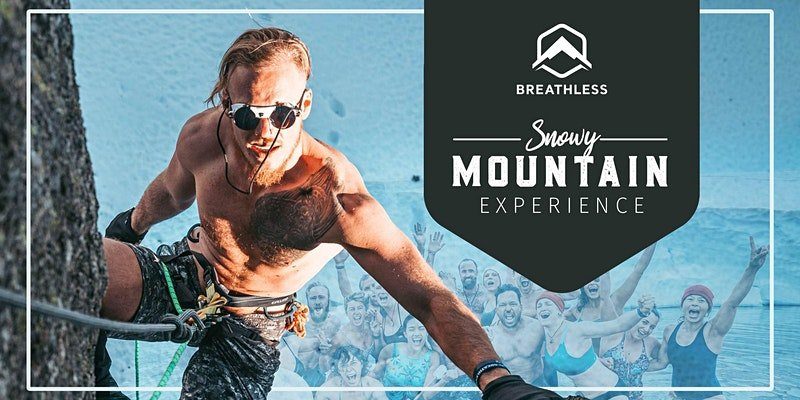 'The Mountains are calling, and I must go' – John Muir
About this event
Conquer more than just a mountain.
Over the weekend, you will experience advanced breathwork sessions, informative workshops, guided meditations, stimulating discussions and of course, cold water immersion.
Your local alpine guides will be on hand to help guide you through and gain a unique insight into the beauty that is the Snowy Mountains. Swim in pristine glacial rivers, under epic frozen waterfalls & summit one of Australia's highest peaks in minimal clothing
We will be there to guide and support you every step of the way.
To help you make this your own journey.
To allow you the space and provide you with the tools to tap into your inner superhuman.
No matter what your fitness level is, no matter what you're looking to get out of this time away, you will leave armed with the knowledge and daily practices to enhance your mental, emotional and physical wellness and embrace your true full potential.
Join us for this Rare Event and experience the magic for yourself with a small group of like-minded, heart-centric humans
You'll connect with nature. You'll connect with others. You'll connect with yourself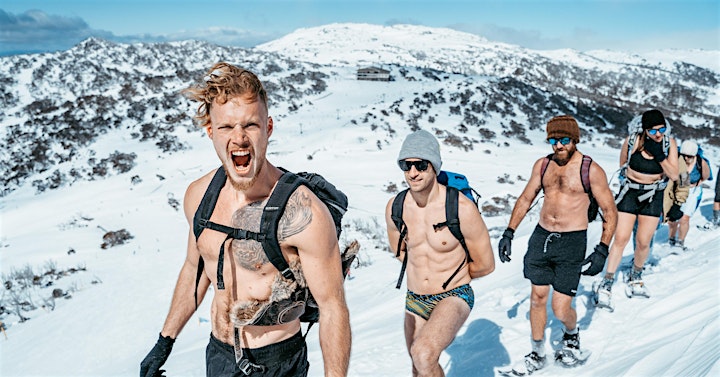 WHAT'S INCLUDED?
The retreat is all inclusive, all you need to do is buy a ticket and get yourself to the mountains.
We'll take care of everything else.
 4 days and 3 nights of Workshops, Sound Baths, Breathwork & Yoga
 Luxury chalet accommodation with Sauna, Spa & Fireplace facilities
 Beautiful healthy meals prepared by our Private Chef
 Snow hiking equipment & the Breathless Alpine guide Team
WHAT TO EXPECT?
– Each day will include a Snowshoeing Expedition to hidden gems in the mountains
– Daily Breathwork exercises with Live Music performances
– Team building activities & challenges in Wild Nature
– Summit Australia's Highest Mountain in minimal clothing
– Experience cold exposure in Alpine Waters
We have so many exciting and beautiful activities in store, that we can't wait to share this weekend with you and see the journey you take not only during the days we spend together, but as a part of the community moving forward.
Breathless Expeditions is a fully insured, licensed operator in the Kosciusko National Park.
Our guides are highly skilled and have gained unique insight and experience into these unique expeditions over the last three seasons and hosting 20+ expeditions in Japan, New Zealand, America & Australia.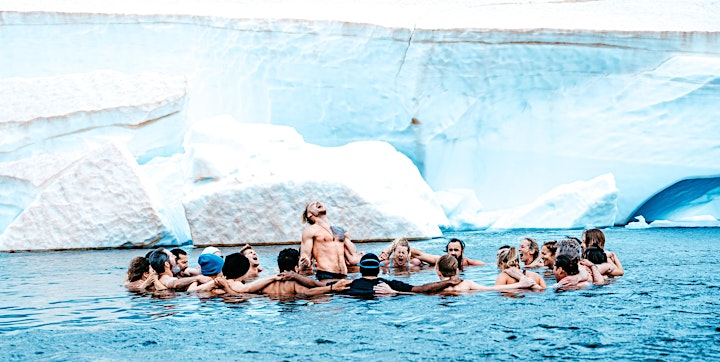 CAN ANYONE COME ALONG?
While all activities require a basic level of fitness, you don't need to be an elite athlete to take part. We all take each activity at our own pace and no one will be left behind. No previous experience or training is required.
WHAT'S THE COST?
$1599.00 – Twin Share Accommodation
$1899.00 – Private Accommodation
Due to the nature of this unique event, places are limited so be sure to grab your ticket ASAP as previous expeditions tend to sell out in advance.
We are committed to ensuring everyone who wants to attend has access to these expeditions, so if you have questions or need assistance around payment plans, we are here to help. Please get in touch with us directly – Info@breathlessexpeditions.com and we'll do our best to help you out.
+ Once you've signed up, we invite you to the comprehensive online training course that covers various aspects of breath work, physical and mindset training to prepare you and your body for the weekend.
Carpools can be organised from Sydney, Newcastle, Byron Bay and Canberra so if you would like to join one, please let us know.
YOUR ACCOMODATION
Our favorite place to stay in the Snowy Mountains is Crackenback, specifically the hand-build wooden chalets at Pender Lea. Close to nature and secluded, this is the perfect place to unplug from the daily rush.
Escape The Everyday – Unplug, reconnect & revive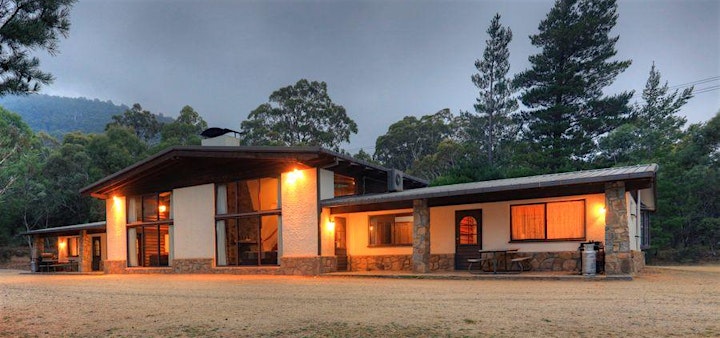 While Basking in the warmth of the wood fire share stories about the days adventures. Soothe those well worked muscles in your own private sauna & spa.
"Run away to Pender Lea in the heart of the Snowy Mountains"
Intrigued to learn about the experiences of the 500+ that have journeyed to the mountains with us before you?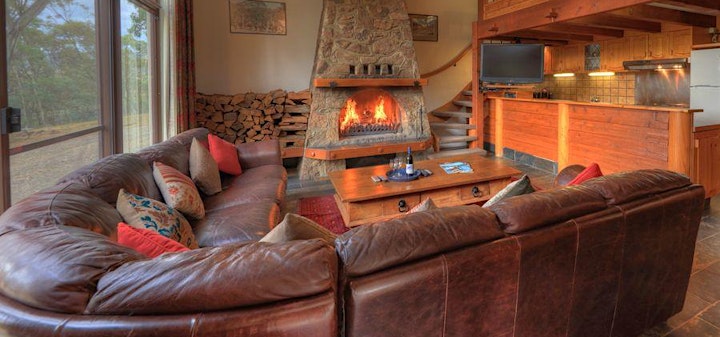 WHAT IS BREATHLESS?
Breathless is the space in between science and the unknown.
The space between the head and the heart.
Between learning and feeling.
Between doing and being.
Breathless is the culmination of years of practicing different breathing protocols and holistic wellbeing methods, studying under some of the world's most renowned breathwork experts and researching into the science, both old and the new.
Taking well known, ancient breath techniques with new and altogether revolutionary neuroscience and studies into human potential, we are bringing all this knowledge together in one place.
By learning to become aware of our breath and how it impacts on us, we can influence our health, our mental state, the way we feel, the way we move, the way we live.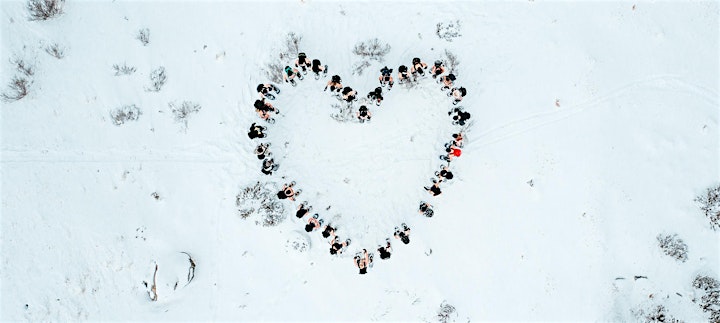 THE BREATHLESS TEAM
Johannes has led an inspiring life of tremendous self-discovery, enlightenment, and diversity, even being featured in GQ Magazine and ABC news. Although coming from a rocky upbringing, he never failed to look for the silver lining while staying busy with creative endeavors. Having previously served as a Head Chef, Sculptor, and Freediving Instructor, he always looked for positive outlets to channel all his energy but seemingly hit a dead-end. By a shocking twist of fate, he was introduced to something unexpected that would alter the direction of his life forever – controlled breathing. This relatively untapped field immediately resonated with Johannes, and he has since relentlessly cultivated knowledge on the subject from brilliant minds such as Wim Hof, Laird Hamilton, and many others.
After adequately equipping himself with the tools and experience needed, he decided to start his own holistic wellness brand known as, Breathless. With all the noise in today's society, people are more disconnected than ever from themselves and each other. Through the ancient teachings of controlled breathing, Johannes looks to shed light on a lost art that is both beneficial mentally and physically, even spiritually. With world-renowned clientele such as David Goggins, Ludovico Einaudi, A-League Sports Teams, and some of Australia's largest companies taking notice of this practice, the future is brighter than ever for Johannes and Breathless.
As someone who was saved by the simple act of changing his breathing, Johannes has made it his life mission to be a beacon of guidance for those who want to do the same. Throughout this spiritual journey, he has tinkered with countless methodologies and theories, which has enabled him to deliver only the relevant information that will spark real change. The immense exposure breathwork has gotten in recent years has allowed him to speak in front of audiences in excess of 5000 people, with the aim of inspiring them so we can all learn to inhabit the space between each breath.